With national and local lockdowns and various tier restrictions over the past 12 months, many of us have been enjoying fantastic takeaways and heat-at-home meals to recreate that joy of restaurant food in the safety and comfort of our own homes.
There have already been a few great articles highlighting some of the fantastic kits and deliveries from Birmingham and its surrounding area's independent food scene, (one of the best being from Laura at Bite Your Brum here: http://biteyourbrum.com/ramblings/at-home-food-and-drink-kits-in-birmingham/ ).
We have found ourselves also wanting to experience some places we either miss going to, or would have enjoyed traveling to from further afield. To that end we've had heat at home kits delivered from far and wide and are considering what to have next!
Here's a list of places still on our not-so-short shortlist.
Restaurants offering National Delivery Heat-at-Home Meal Boxes and Kits
Lisa Goodwin-Allen at Northcote
This is an opportunity to experience beautiful gourmet menus by Lisa Goodwin-Allen in the comfort of your own home.
Northcote's freshly-prepared gourmet menus are hand-crafted by Lisa and a small brigade in Northcote's kitchen each week using the finest seasonal ingredients. Their dining boxes are prepared and packaged for you to finish at home.
Demand is high and it's best to sign up to their emails to be notified when boxes are released.
https://www.northcote.com/at-home/gourmet-boxes/
Hame by Adam Handling
Adam and his team put their heads together and created 'Hame' – the Scottish word for home – to offer a taste of his restaurant experience from the comfort of your own house.
You can also opt for one of their classic cocktails and matching wines to complete the perfect home dining experience.
https://www.adamhandling.co.uk/hame/#
Made in Oldstead Food Boxes by Tommy Banks
Made In Oldstead is a premium, at-home dining experience from Tommy Banks and the team, offering three and five-course menus for delivery across the UK. The weekly food boxes go on sale every Wednesday for delivery the following Friday
https://tommybanks.co.uk/product-category/foodbox/
Simon Rogan at home
Offering weekly three course heat-at-home dining experiences, in addition to special seasonal celebration menus, cooked for you to enjoy in the comfort of your own home.
A great range of extras, such as British cheese and bespoke wine pairings, can also be added to the order. At home, follow simple step-by-step videos demonstrating how to prepare the dishes.
Numbers are limited each week, so we recommend you pre-order as far in advance as possible.
https://simonroganathome.co.uk/home
Adam Reid – The French
Modern British cooking with a north west accent from Mancunian chef Adam Reid, two time winner of Tv's Great British Menu and holder of 4 AA rosettes.
The Wild Rabbit
Head Chef Nathan and his team, have crafted a delicious three course menu, celebrating some of their most popular seasonal dishes, expertly prepared to be finished and enjoyed at home.
https://thewildrabbit.co.uk/at-home/
Rick Stein – Stein's at Home
Three course meals for two ready for you to simply finish at home. Delivery UK wide. A range of menu boxes with classic restaurant dishes covering both fish and meat options for you to enjoy at home. Recommended wines available to add to your order.
https://shop.rickstein.com/collections/steins-at-home-food-boxes
Peel's on Wheels – By Michelin starred Peels at Hampton Manor.
If you had a Michelin starred chef at your disposal, what would you want? POW! Peels do the hard work to make your dinner magic. Foodie meals delivered to your door with wine options to enjoy.
https://peelstothepeople.co.uk
Aktar @ Home – By Aktar Islam
Aktar's mission is to allow you to enjoy exceptional home cooking by a Michelin-starred chef in the comfort of your own home with a choice of Indian traditional curries or a classic British Sunday roast. As simple as that!
You can also now sample a selection of the world class ingredients with the new Meat Box– offering premium dry aged steaks and a selection of traditional Argentinian sides to cook at home.
Andy Low n Slow
A varying and exciting menu from Andy. Texas Inspired BBQ and Modern Mexican cooking using Native Breed Meat & Seasonal Produce. Digbeth Dining Club since 2013, Meatopia since 2017, Independent Birmingham Best Street Food Trader 2019, Twice YBF's Finalist
Norma feasting boxes
Enjoy delicious feasting style dishes from Norma, in the comfort of your own home. Using the finest seasonal ingredients.
https://normalondon.com/norma-feasting-boxes/
Cafe Murano – Angela Hartnet
Every month Angela designs a sophisticatedly simple menu of classic Italian dishes for our Cafe Murano at home menu box. The boxes offer 4 courses of Cafe Murano classic dishes delivered nationwide every Friday
https://www.cafemurano.co.uk/delivery-and-takeaway/
D&D at home
D&D have curated a selection of At Home kits so you can enjoy the taste of Bluebird, Sartoria, German Gymnasium, Orrey, Radici and Butler's Wharf Chop House in the comfort of your own home.
https://at-home.danddlondon.com/meal-kits/
Lake District Farmers
Lake District Farmers was founded in 2009 by the late Ray Armstrong to facilitate a quality driven and sustainable supply chain for family run fell farms in The Lake District. Now offering meal boxes from Jason Atherton / Marcus Wareing and others from time to time alongside some great fresh produce
https://www.lakedistrictfarmers.co.uk/boxes
Atul Kochhar – Kaniska at Home
Kanishka Mayfair is now offering Michelin Starred Chef Atul Kochhar's signature cooking to deliver or takeaway.
https://kanishkarestaurant.co.uk
Tapas Fusion
Chef Mark Prescott of The Roux Brothers brings his contemporary Fusion Tapas to your home. Expertly cooked and delivered every Thursday, Friday & Saturday
PACO Tapas
Why not experience Bristol's Michelin starred PACO's Chef's Menu at home. A selection of their best tapas dishes to be finished at home with comprehensive instructions to guide you through the cooking. The boxes can be picked up from the restaurant or delivered to your door. Available Wednesday to Saturday.
https://www.pacotapas.co.uk/takeaway-and-home-boxes
Hickory's Smokehouse
Hickory's pitmasters have created a Hickory's At Home menu packed with their favourite smokehouse dishes, all smoked low 'n' slow in their Ole Hickory smokers, then chilled & packed ready for you to heat & eat at home.
RestoKit
A platform bringing together a number of restaurants offering their own specially created meal kits to be finished to enjoy at home.
Finish & Feast inc Tom Aitkins, Thomas Frake (Masterchef champion 2020), Marianne Lumb (AMEX London Restaurant Festival Chef of the Year)
10 Greek St
Winter Duck Pie
https://dishpatch.co.uk/feasts/winter-duck-pie?utm_source=restaurant&utm_medium=referral&utm_campaign=10GSDuck
Dishpatch
A platform for a number of restaurants
Tacos Padre
Padre is a taqueria in Borough Market serving tacos and Mexican small plates alongside margaritas and mezcal, now offering kits for you to recreate their favourite dished at home
https://www.tacospadre.com/onlineshop
OXO Tower by Harvey Nichols
Newly launched for 2021 the team at OXO have created the ultimate 'at home' experience to bring enjoyment to those winter evenings. They've put together an a la carte menu of OXO's favourites, complete with a simple guide on how to prepare your banquet. Delivered nationally or available for collection here at the restaurant.
https://oxotowershop.slerp.com/order/store/oxo-tower-oxo-tower-restaurant
& Home by James Knappett
& Home by James Knappett is the first at-home fine dining experience from James Knappett, bringing a celebration of fine dining and a taste of his two Michelin-starred restaurant Kitchen Table to your own home.
Dishoom Bacon Naan Kit
The much-loved breakfast dish, now available as an 'at-home' cookery kit, complete with all the ingredients (and the know-how) to create Bacon Naan Rolls in your own kitchen at any time of day. This kit contains everything required to enjoy two Naan Rolls, plus an extra naan dough ball for experimentation. With Chai spices and loose-leaf tea to make delicious Dishoom chai for two.
https://store.dishoom.com/bacon-naan-roll-kit
Finish at Home by Jose Pizarro (Tapas)
José believes that tapas is for all, and that home cooks don't have to be scared off by the idea of cooking lots of dishes – it's all in the prep & keeping it simple. Now you can enjoy the food based on his philosophy at home.
https://josepizarro.com/finish-at-home/
Lyle's of London
The aim with these meal kits is to bring the philosophy and values of Lyle's to your home. Sourced from farmers and producers who follow ethical and sustainable practices, Lyle's buy what is best in any given season. Not wasting any byproducts, they find ways to incorporate them back into the food. They value a simple and clean aesthetic, but the time, work and technique that goes into these ingredients is anything but simple.
Home by Nico
Delivered direct to your door, HOME-X is more than just a box. With access to restaurant quality chefs, delivering ready-to-plate dishes, with menus to be enjoyed by all, a wine club for you to host your own tastings every month, the perfect Sunday roast and so many more.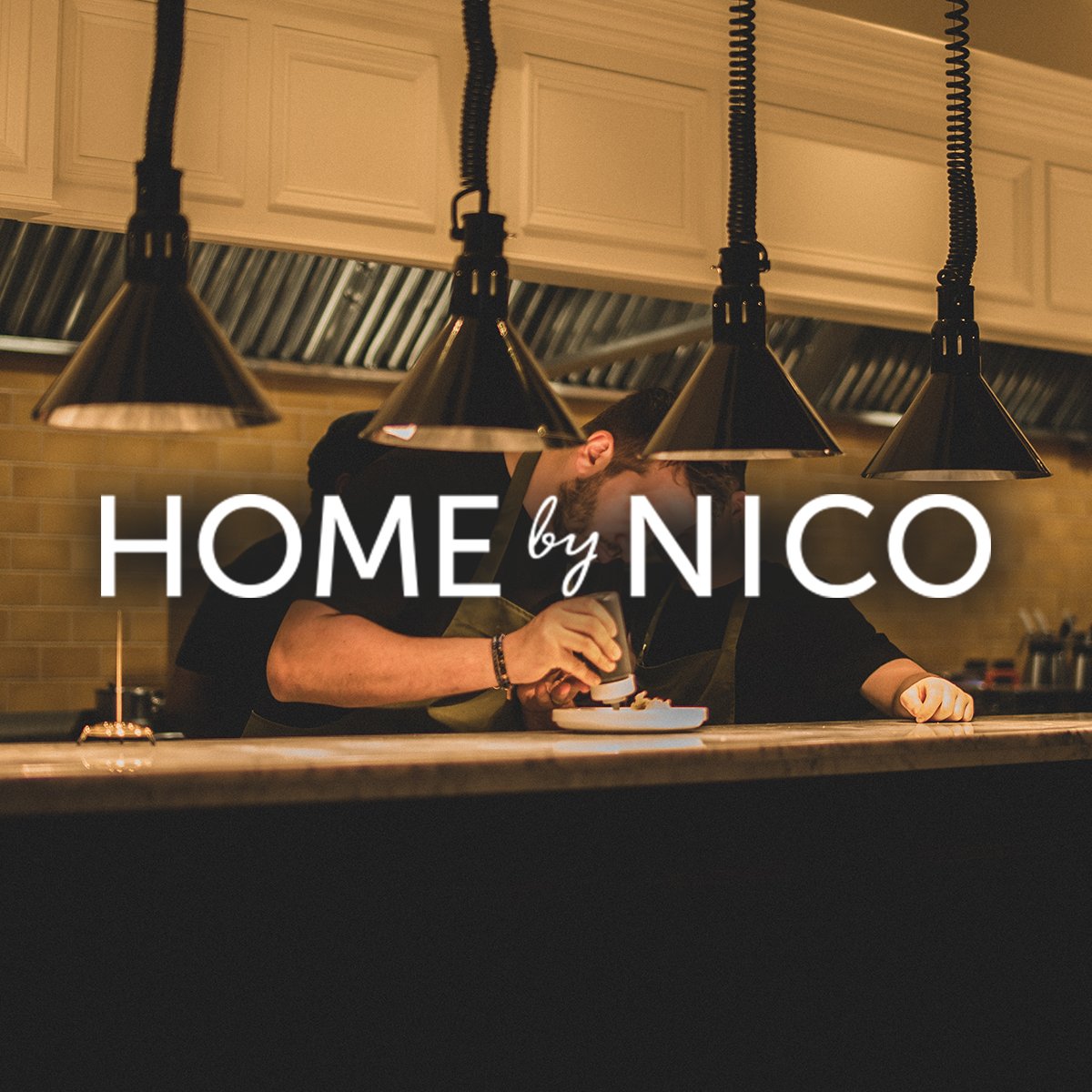 Lima London
Bringing innovative flavours from Peru to London since 2012, LIMA offers a unique dining experience. Menus are naturally vibrant with flavour and colour, celebrating the best of Peru's world-renowned Andean delicacies, fresh ceviches, healthy superfoods and nikkei flavours.
https://limabox.slerp.com/order/store/lima-box-lima-london
Ynyshir – Gareth Ward
Offering wines, merchandise and meal kits for special occasions
https://siop-ynyshir.myshopify.com
And a few of the highlights of options for Birmingham and surrounding area:
Purnell's
You'll need to follow Glynn on social media for menus and details of how to order (@yummy-brummie)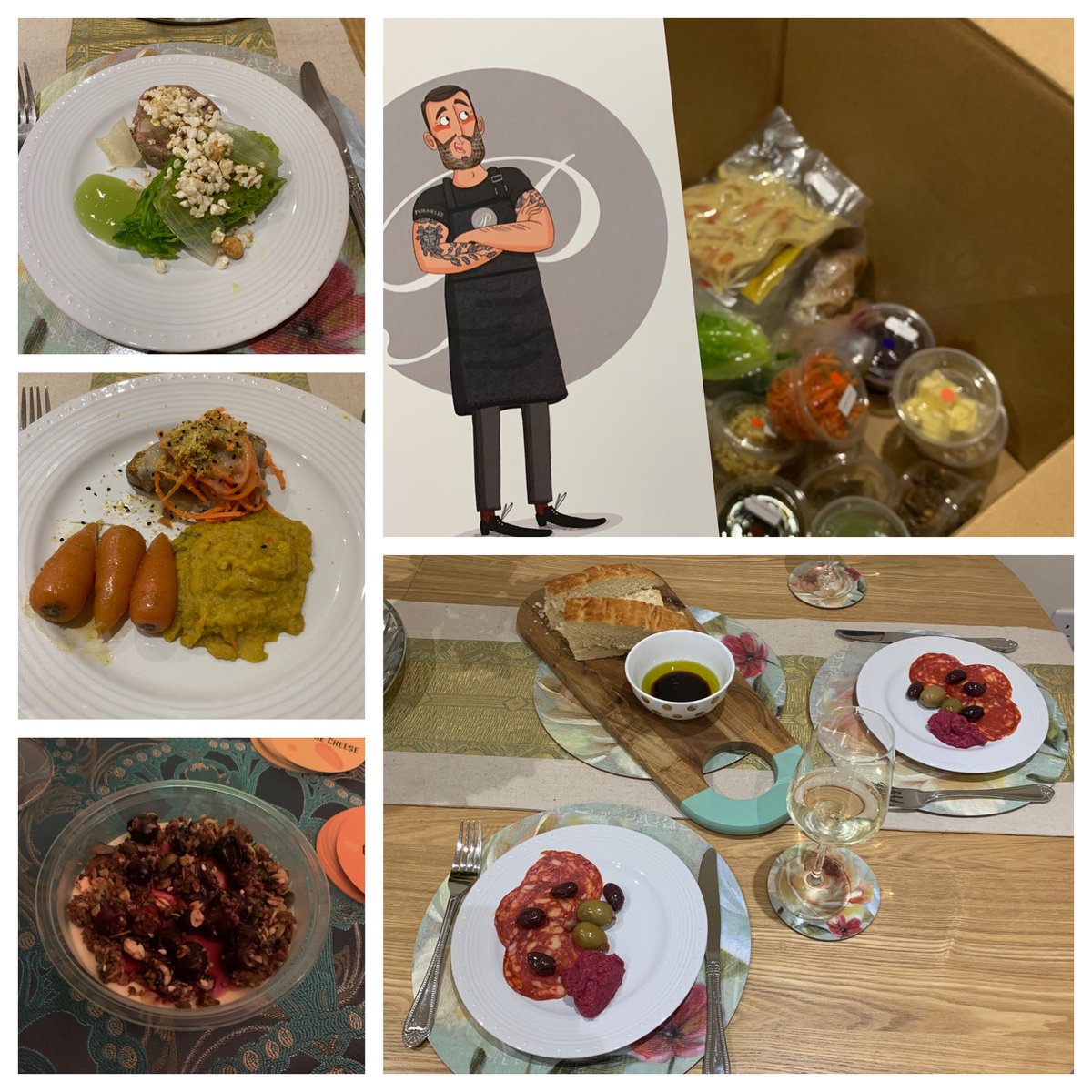 Ox & Origin
Local to Birmingham and Central London only. Weekly menus etc via their Instagram
https://instagram.com/oxandorigin?igshid=e67epvplvgqd
Emma's Delicatessen
For changing menus of fab food to collect in Telford area and deliveries to Telford and Birmingham
https://m.facebook.com/emmasdelicatessenfood/
OPUS to You
Probably our favourite we've had so far and usually our go-to option to check out the current menu.
Collection from restaurant and local deliveries only
https://www.opusrestaurant.co.uk/opus-to-you/
You can also read our review and laugh at our plating efforts here: https://outinbrum.com/2020/06/14/opus-to-you-a-heat-at-home-weekend-treat/